Warning
: Trying to access array offset on value of type null in
/www/wwwroot/app-pack.telkomuniversity.ac.id/wp-content/themes/sinrato/functions.php
on line
40
Microsoft Security Copilot
Microsoft Security Copilot is in Preview and it will be GA soon, this tools is able to empower your defenders with Generative AI infused. You may check the short demo which was presented at Microsoft Inspire 2023 event through this link: https://youtu.be/eLEO-S5ugr0. This Microsoft Security Copilot will support your Security Operations Team to detect, harden, and respond the incidents faster and because it's infused by Generative AI so your Security Team is able to prompt using natural language to get summary of the incidents or vulnerability, the attack path, generate the incidents report automatically, etc.
In the high-level view, please find below Microsoft Security Portfolio and where is the Microsoft Security Copilot position for your references.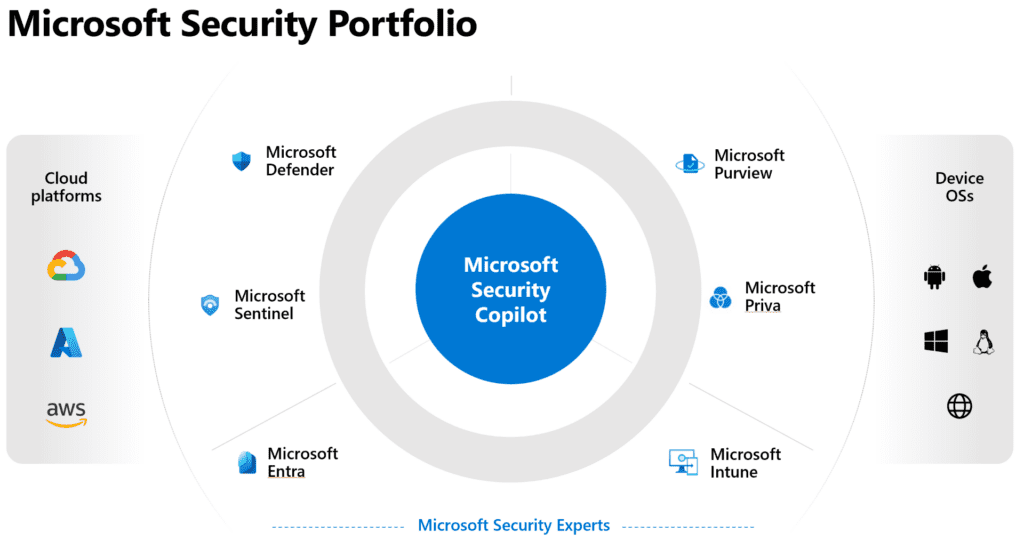 For more details, you may access this Microsoft Security Copilot site: Microsoft Security Copilot | Microsoft Security.
Defend at machine speed
Amplify your team's impact and efficiency with intelligent guidance informed by 65 trillion daily signals.
Simplify the complex
During an attack, complexity can cost you. Synthesize data from multiple sources into clear, actionable insights and respond to incidents in minutes instead of hours or days.
Catch what others miss
Triage signals at machine speed, surface threats early, and get predictive guidance to help you thwart an attacker's next move.
Address the talent gap
The demand for skilled defenders vastly exceeds the supply. Help your team make the most impact and build their skills with step-by-step instructions for mitigating risks.